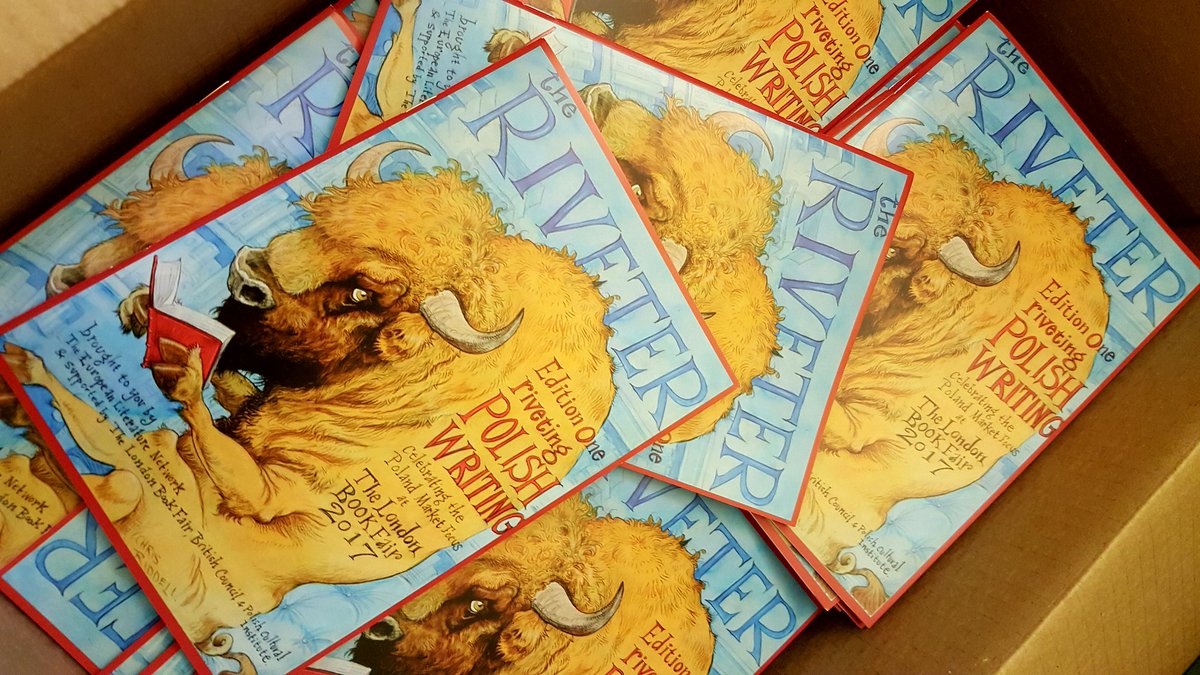 To celebrate The London Book Fair 2017 Poland Market Focus, the European Literature Network launched its very first print magazine, The Riveter. Born out of the Network's monthly #Riveting Reviews and with much help from a range of knowledgeable and discerning contributors, the magazine is guest edited by Deborah Levy, with a cover illustration by Chris Riddell.
I had the honour to edit the magazine, in collaboration with Rosie Goldsmith, and contributing editors, Anna Blasiak and Antonia Lloyd-Jones.
I also reviewed for the magazine what in my view is one of the most important novels of the twentieth century – Wiesław Myśliwski's Stone Upon Stone.
With more content than we could fit into the forty pages of the print publication, we focused the European Literature Network's March #Riveting Reviews on Polish writing too. I edited these and wrote a companion review of Myśliwski's award-winning A Treatise on Shelling Beans.
The Riveter, Edition One, March 2017, is supported by The London Book Fair, the British Council and the Polish Cultural Institute, and will be available at Polish literature events throughout 2017. The European Literature Network will also make a pdf of the expanded magazine available to download at the end of March.